Jeffrey William
"Connecticut Magician"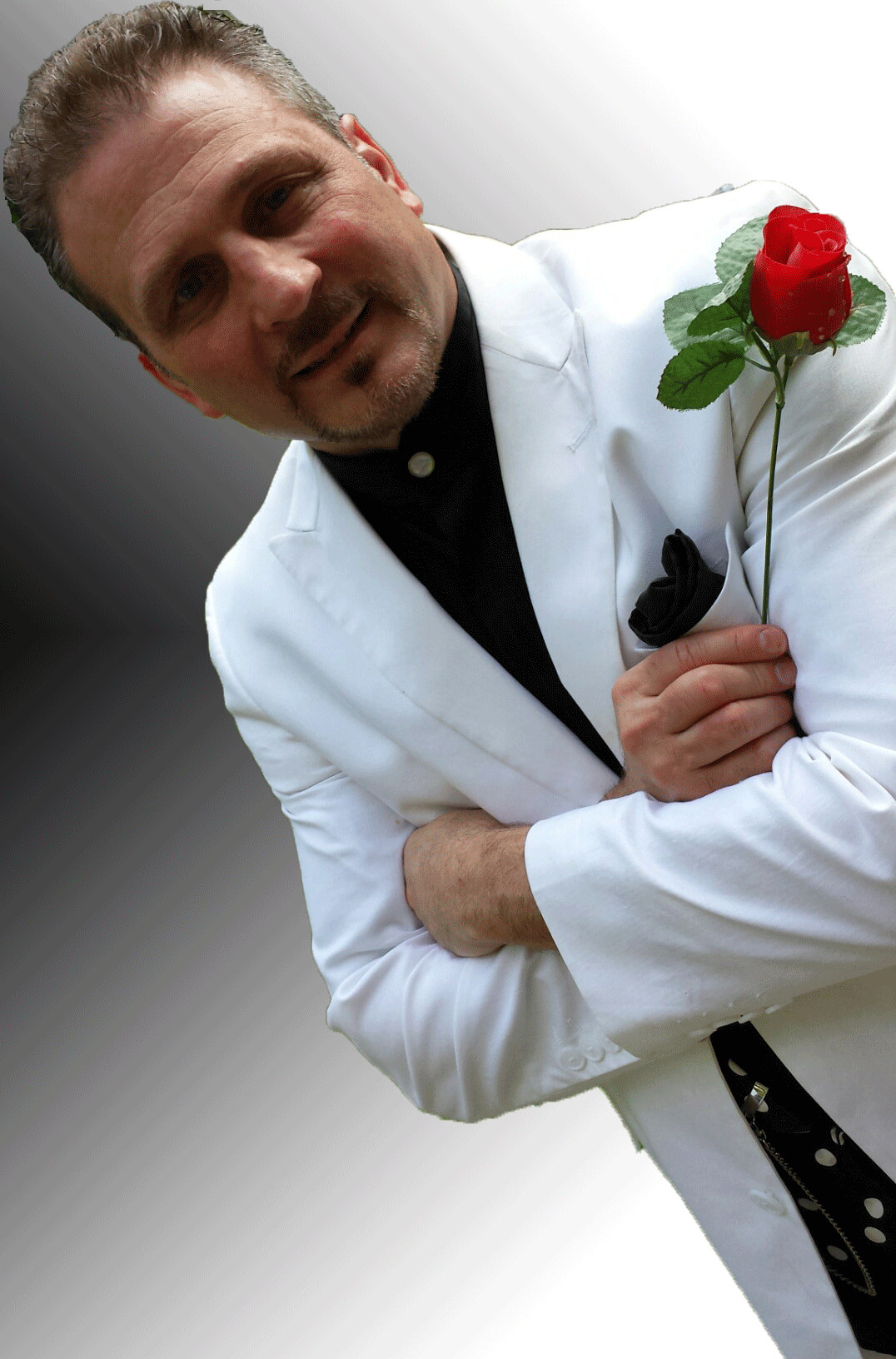 Here's Your "Serect Recipe" For Making Your Next Event Unforgettable .
Since 1980 Jeffrey William has been mystifying audiences throughout the fairfield county area with his special brand of magic . A versatile and charismatic performer he is in demand at nightclubs and stage productions as well as private celebrations . His club and stage productions as well as private celebrations feature some truly dazzling illusions including a sensuous dove act with a distinctive continental flare . In more intimate close-up settings , Jeffrey combines sleight-of-hand artistry with a touch of comedy . Humor and audience participation highlights his dynamic performances for youngsters . This rapport and a medley of magical feats never fails to delight children of all ages .
Widley reconized as a consummate master of his craft . Jeffrey has featured such illusions as the straight jacket escape and the dove appearances and productions . He has entertained audiences at corporations across the country and has been invited as a guest performer at prestigious magic conventions .
Not content with such kudos and achievements , Jeffrey has dedicated himself to the quest for creating new and more daring ways to generate high- voltage excitement and mystification . It is no overstatement that Jeffrey succeeds in rewarding his audiences with a never to be forgotten experience . This grand master's wonderful world of magic should head everyone's list of entertainment events not to be missed .